Matthias Mailänder
Playtest 20131112
Note: The 1110 playtest contained issues under Windows and Debian/Ubuntu.
These have been resolved in the 1112 build.
We have just released a new playtest build containing the latest snapshot of our development progress. Playtest-20131112 can be downloaded from the download page or using your git client. If you run into any issues or have any feedback then you can create a ticket on our Github issue tracker or find us on IRC.
Some of the key changes from our stable september release include:
Added support for multiple languages (translations for DE, FR, ES, RU and PL are in progress).
Added support for password-protected servers and a global lobby chat channel.
Additional UI polishing, including a new settings menu, overhauled chat, and improved hotkey support.
Improvements to RA include production acceleration, the base radius from C&C, and the M.A.D Tank!
An overhauled Airstrike and improved weapon effects for C&C (now renamed to Tiberian Dawn).
The popular RA map Haos Ridges is now available in Tiberian Dawn.
As usual, the changelog contains all the details, including a list of changes that affect maps and mods.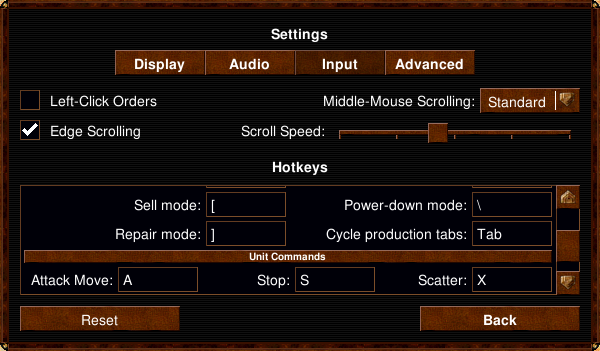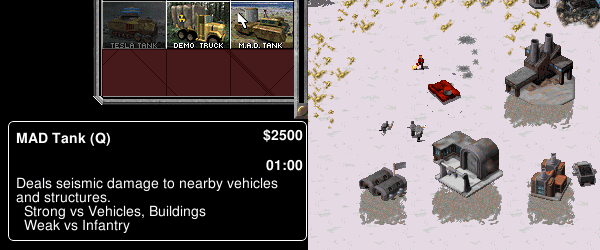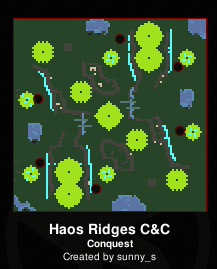 ---
Our friends at Project Perfect Mod have created a new OpenRA Editing Forums section where modders can compare notes with each other. We will be keeping an eye on these as well as our official forum (which is currently offline due to a hardware failure).